People helping People
That's what we do and how we roll! We are giving back, feeding our kids and neighbors and keeping people working!  We will donate $2 to FeedAmerica Fund for each item purchased.  
Buy Now
Olde Bones Rock
Olde Bones are relevant more today than ever before. We have something to say and enjoy the fruits of our labor. Like a fine wine it takes time to make something right and you know it when you do! We earned the right to enjoy life's ride. Give us the good old stuff any day of the week. Something authentic and cool. A throwback to an earlier time when rugged durability was built into everything and style had strength inside it. Olde Bones Rock!
PAID MY DUES! WINE ANYONE?
Old Bones are a generation of heart and soul. Of tough dedication. Of perseverance. Those qualities live on in folks of every generation who live and breathe those same ideals. People who are just plain cool in the very best meaning of that word.
Buy Now
VETS ROLL! GO USA!
We're proud of our veterans, and you're proud to be one. Wear your pride in style with this vintage weathered monochrome design with beautiful illustration detail, military style block letters and stenciling, featuring a classic Army Jeep. Go USA! For every tee sold, Olde Bones Rock™ will donate a portion of the proceeds to the Wounded Warrior Foundation to honor our heros!
BUY NOW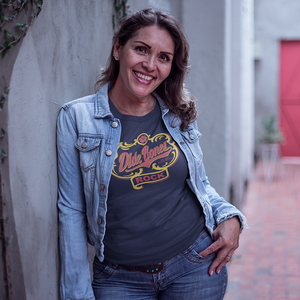 SIMPLE IS MORE
Back in the day, people took pride in their work. A simple storefront sign was a piece of art. Keep the good old days alive with this gilt-edged rococo inspired design. The vibrant red and gold color scheme and detail shading give a feminine touch to the Olde Bones Rock™ logo and really make it pop!
BUY NOW
Exclusive & Unique Designs
Free Shipping on all US Orders over $40
Money Back Happiness Guarantee